Dog and cat licensing: protecting your pets and community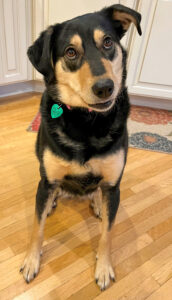 Pet licensing is mandatory for all dogs and cats above the age of 6 months residing within the city limits of Albert Lea. The current licensing period begins April 1, 2023, and is valid for 3 years. New residents are required to obtain a license within 90 days. Unlicensed pets may face penalties.
By licensing your pet, you not only comply with the law, but also contribute to the safety and protection of your community. License tags can help police officers locate lost pets and safely return them to their owners. Furthermore, licensing requirements include proof of vaccinations that protect both pets and people from harmful diseases.
To renew your pet's license, simply visit the City Finance Department on the top floor of City Hall at 221 E. Clark St. In addition to vaccination proof, you'll need to provide evidence of spaying or neutering to qualify for a licensing fee discount. The fee for altered animals is $10 and non-altered pets is $75.
Call the Finance Department at 507-377-4300 for more information.