For immediate release
April 27, 2023
Media contact: Daphney Maras, city clerk, at 507-377-4335 or [email protected]
Join the Charter Commission and shape the future of Albert Lea's government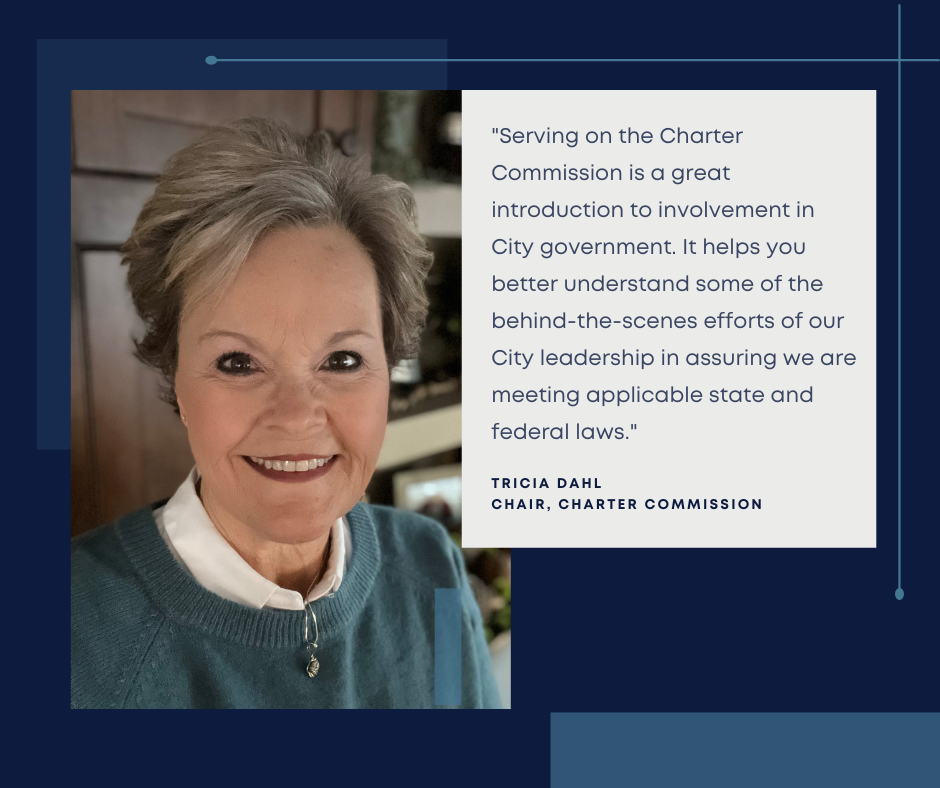 If interested in shaping the future of the City of Albert Lea's government, then consider joining the Charter Commission. The charter is like the city's constitution. The 7-member commission is responsible for reviewing and recommending changes to the charter, which includes items like the powers and duties of elected officials, procedures for elections and appointments, and regulations for city departments.
For example, in 2011 the Charter Commission recommended changing the mayoral term from two years to four years, which was ultimately approved by the Albert Lea City Council. This change continues to impact the city, allowing for more stability in leadership and greater focus on long-term planning.
"Serving on the Charter Commission is a great introduction to involvement in city government," says Tricia Dahl, chair of the Charter Commission. "It helps you better understand some of the behind-the-scenes efforts of our city leadership in assuring we are meeting applicable state and federal laws."
Joining the Charter Commission is a great way to get involved in the community and have a say in the direction of the city. The commission meets yearly and as needed, with its next meeting May 2. With two open seats on the commission, the city is seeking new members, who are appointed by a district judge. Members must be residents of Albert Lea and at least 18 years old. They cannot serve on any other city board or commission.
If interested in joining the Charter Commission, complete an application on the city's website and submit it to the City of Albert Lea, 221 E. Clark St., Albert Lea, MN 56007. For more information, contact City Clerk Daphney Maras at [email protected] or 507-377-4335.
#
The City of Albert Lea's mission is to deliver exceptional services that enhance the quality of life for current and future generations.