City of Albert Lea seeking development proposals for 310-332 Broadway Ave. South
The City of Albert Lea is seeking development proposals from qualified firms, developers, purchasers, and builders for the opportunity to purchase and re-develop City-owned property.
Property details
310 Broadway Ave. South: Recent roof replacement on this historic building. Lot dimensions of 22' x 122' with a connecting opening in the basement and second story to the neighboring north building. City expects this building to be restored to meet historic preservation guidelines and prior agreements.
314 Broadway Ave. South: This property is currently used as office and storage space. In the 1950s the historic façade was removed and the building greatly altered. Lot dimensions of 122' x 43' with a full basement, second floor, loading dock and freight elevator.
324 and 322 Broadway Ave. South: These are empty lots approximately 82' x 122' with the exterior foundation walls to the neighboring building and the basement floors buried to maintain foundation stability of the neighboring properties.
The City cannot guarantee any approvals through historic commissions or State Historical Preservation Office.
Development vision
The City's vision for the property's development is a mixture of residential and commercial activity, preferably with underground parking. A full redevelopment where possible, and restoration where required to fully utilize and bring new life to the whole block. All building code requirements for workmanship and finishing the property shall apply.
Asking price
Asking price is $300,000 at closing plus a minimum guarantee of $600,000 in tax increment generation over a 20-year period to reimburse the recent repairs and demolition costs on all four properties.
General conditions
The City reserves the right to request any and all additional information. The City will negotiate with the developer(s) the details of the Agreement. The City intends to employ a City-option buy-back clause in the purchase agreement, should the Developer not meet the terms of the development, subsidy, and/or other agreement(s).
The City also reserves the right to reject all proposals, select any proposal, and/or negotiate with the developer(s) it selects.
Timeline
The timeline may be extended beyond the minimum legal requirement if no viable proposals are received or if other information is deemed necessary to fully evaluate the proposals.
Release of Advertisement: Feb. 14, 2023
Presentations of offers to City Council: To be determined
Public Hearing and Consideration of Development Agreement: To be determined
Selection process
The City will review each offer to determine which as a whole will most closely meet the City's goals and provide the highest value for the property. Criteria for review include but are not limited to:
Purchase price of the property
Tax increment generation
Long-term tax impact
Environmental impact
Impact on housing needs
Creation or maintenance of jobs
Developer history
Submit all offers to:
City Manager Ian Rigg
221 E. Clark St.
Albert Lea, MN 56007
Telephone: 507-377-4300
Email: [email protected]
For more information about the properties:
Building Official Wayne Sorensen
221 E. Clark St.
Albert Lea, MN 56007
Telephone: 507-377-4340
Email: [email protected]
314 and 310 Broadway Ave. S.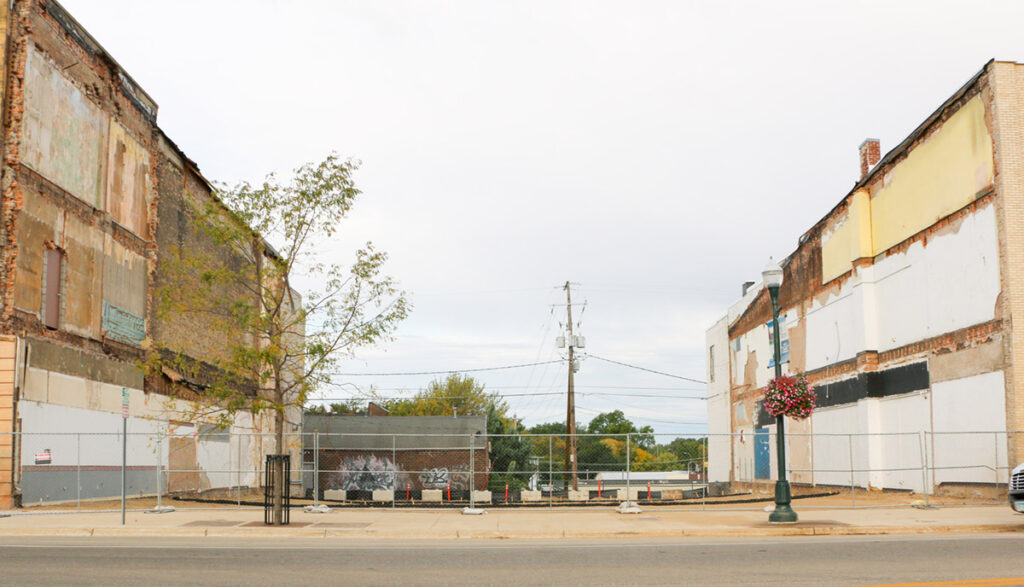 322 and 324 Broadway Ave. S.