Work with a view: New water tower taking shape
The water tower at the corner of Newton Avenue and Fountain Street is making a big impact on the community, changing its skyline for decades to come and awing residents as it takes shape. The new tower, replacing one built in 1938, will hold 1 million gallons of water and cost $7 million. At 200 feet tall – 20 stories – it stands about 65 feet higher than the original tower.
Designed by Bolton & Menk engineering, Phoenix Fabricators is building the tower.
The crews started by laying a sound foundation to support the structure, which will weigh a total of 9.24 million pounds or 4,620 tons when filled with water:
Crews pounded 53 steel piles (pipes) 84 – 96 feet into the ground.
Each pile is 12 inches in diameter and filled with concrete, with a total of 300 yards of concrete used.
Each pile is designed to support 200 tons of weight.
Next came the base ring:
Crews used 11 tons of steel reinforcing-bar in the base ring along with 200 yards of concrete, plus 20 yards of concrete in the floor.
Then they started welding together massive pieces of steel to form the base and tank:
More than 400 pieces of steel will make up the tower.
The thickness of the steel varies from 5/16 – 1.75 inches.
The steel totals 851,422 pounds or 425.7 tons.
Crews have used different cranes for the project, including a remote-control crane on top the tower, to lift pieces into place for welding.
As of Aug. 1, 2022, the crews had used:
3,700 pounds of wire.
1,000 pounds of welding rod.
Inside the tower are:
A ladder to access the tank.
Piping and controls for filling with and dispensing water.
An insulated mechanical room with electrical service and valving.
May 2023 update:
Crews are finishing the interior painting and will soon drape the tower for exterior work.
The next phase will be sandblasting and painting the tower with four coats on the exterior. Disinfection and testing will be the final phase before it goes into operation.
Along with some construction noise and dust, the public can expect occasional closings of Newton Avenue from Clark to Fountain. The goal is to keep Newton Avenue open until the project is complete in mid-July, weather permitting.
 Assuming the weather conditions remain favorable, the tower should be ready for use by the summer of 2023.
Click to see amazing drone footage of crews building the tower.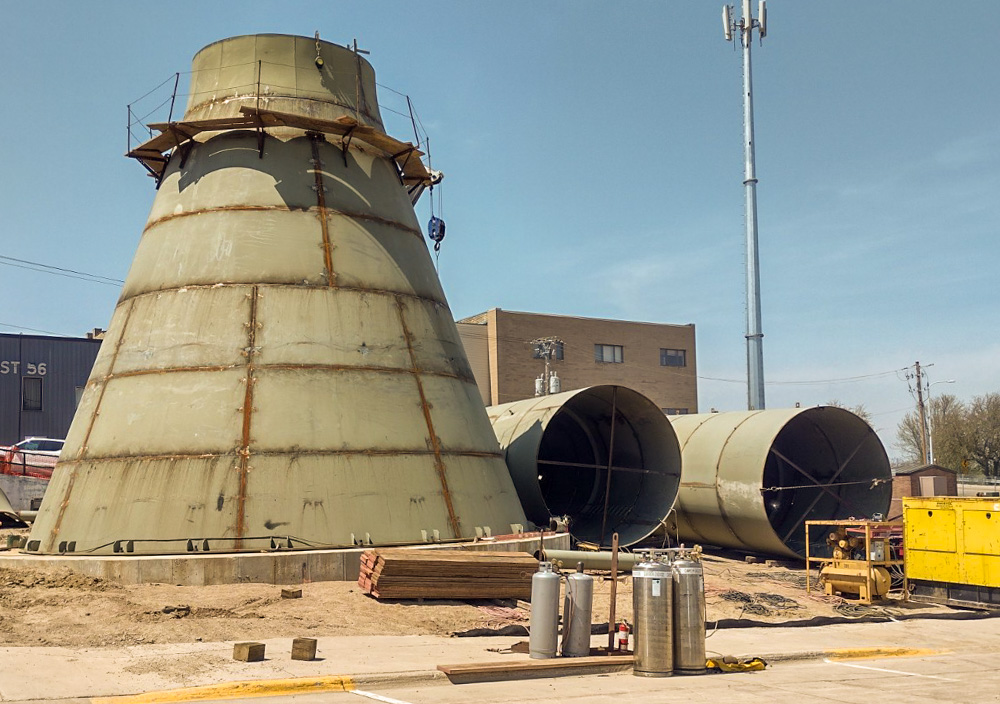 Crews welded the base of the tower into place and then the center structure, which was set in place in two pieces.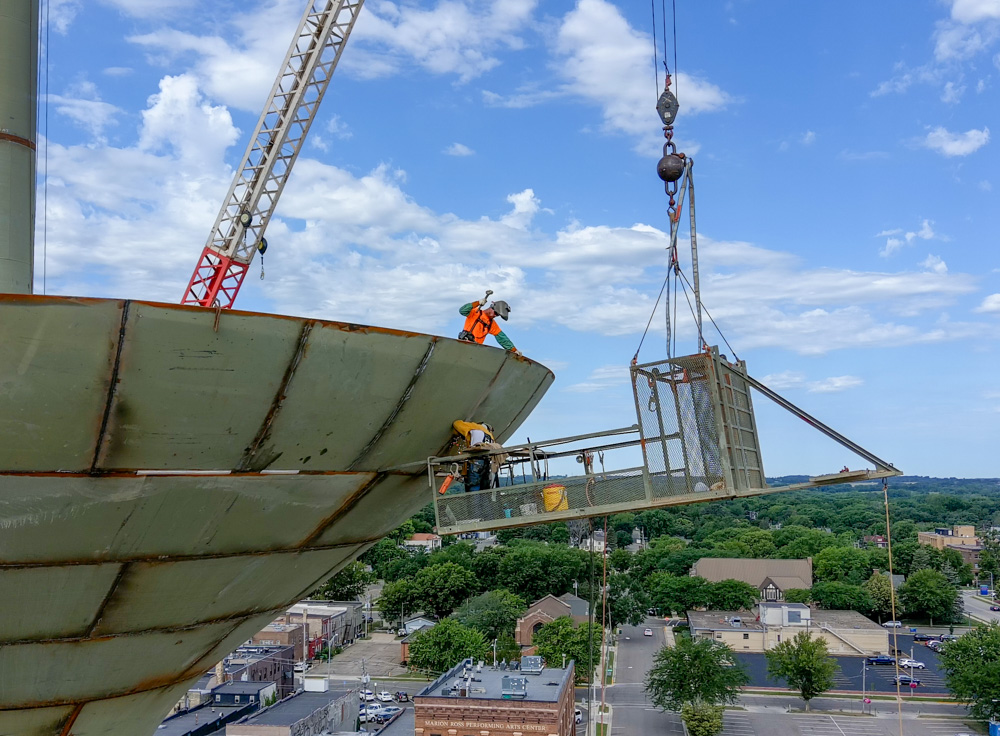 Once the central structure was in place, the bottom of the tank was set and welded into place. See the construction video above for more detail.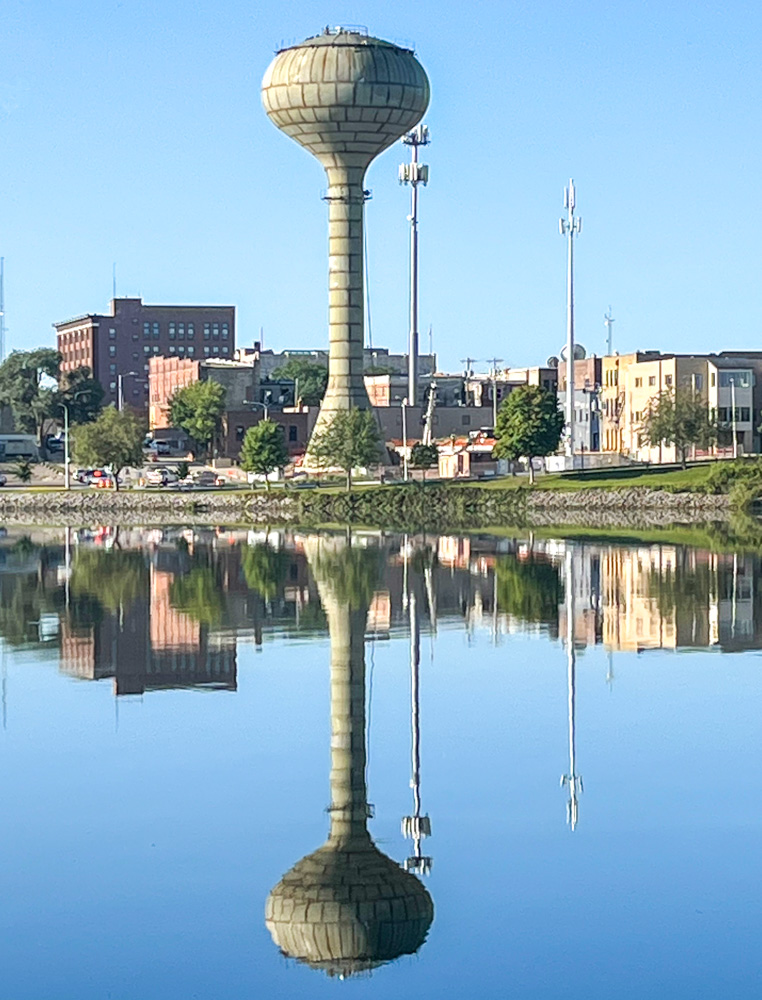 Crews set the last  pieces into place at the end of August 2022. Painting is scheduled for 2023.