Dog and Cat Licensing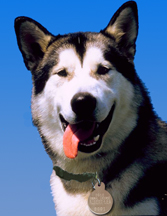 Dogs and Cats are required to be licensed in the city limits of Albert Lea. Licenses are renewed every 3 years in March on even year. The current license period expires March 31, 2023.
Proof of vaccination, as well as proof of spaying or neutering, is required for licensing. The cost of a three-year license is $75 if the animal is not spayed/neutered and $10 if the animal is spayed/neutered.
A license may be purchased at the City Finance Department on the top floor of City Hall, 221 E. Clark Street. Call 507-377-4300 for more information.