Safe & Crime Free Rental Housing Program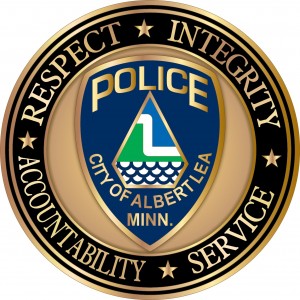 The Safe & Crime Free Rental Housing Program is a voluntary program sponsored by the Albert Lea Police Department.  The program supports a partnership with property owners, landlords and tenants to keep criminal activity out of rental property.  The program uses a unique three-phase approach that ensures resident friendly techniques will be applied to maintain crime prevention goals.  The three components that make up the program are:
1. Management Training: Resident managers (and/or property owners) attend an 8 hour training seminar presented by the police department.
2. Security Assessment: This phase will certify that the rental property has met the security requirements for the tenant's safety. This security check of the rental property is done by the police department and utilizes the basic principles outlined by Crime Prevention Through Environmental Design (CPTED).
3. Resident Safety Training: A meeting is held for the residents where crime prevention techniques are discussed. The police, property managers, and residents work together to promote a "community" environment.
Benefits of the Safe & Crime Free Rental Housing Program are many:
• A stable, more satisfied resident base.
• Increased demand for rental units with a reputation for active management.
• Lower maintenance and repair costs.
• Increased property values.
• Improved personal safety for tenants, managers, and owners.
• More time for routine management and less time on crisis control.
• More appreciative neighbors.
• A beneficial working partnership between property owners, landlords, tenants, and the Albert Lea  Police Department.
The Albert Lea Police Department will conduct an Incident & Contact Information report for all rental properties that participate in the program free of charge.  Safe & Crime Free Rental Housing Program is a community oriented policing approach to crime prevention brought to you by the Albert Lea Police Department.  If interested in the program please call Lt. Darin Palmer 507-377-5217.
Resources
Principles of Successful Rental Property Managment PDF
Safe & Crime Free Rental Housing Ordinance PDF
Eviction Brochure PDF