Community Dog Park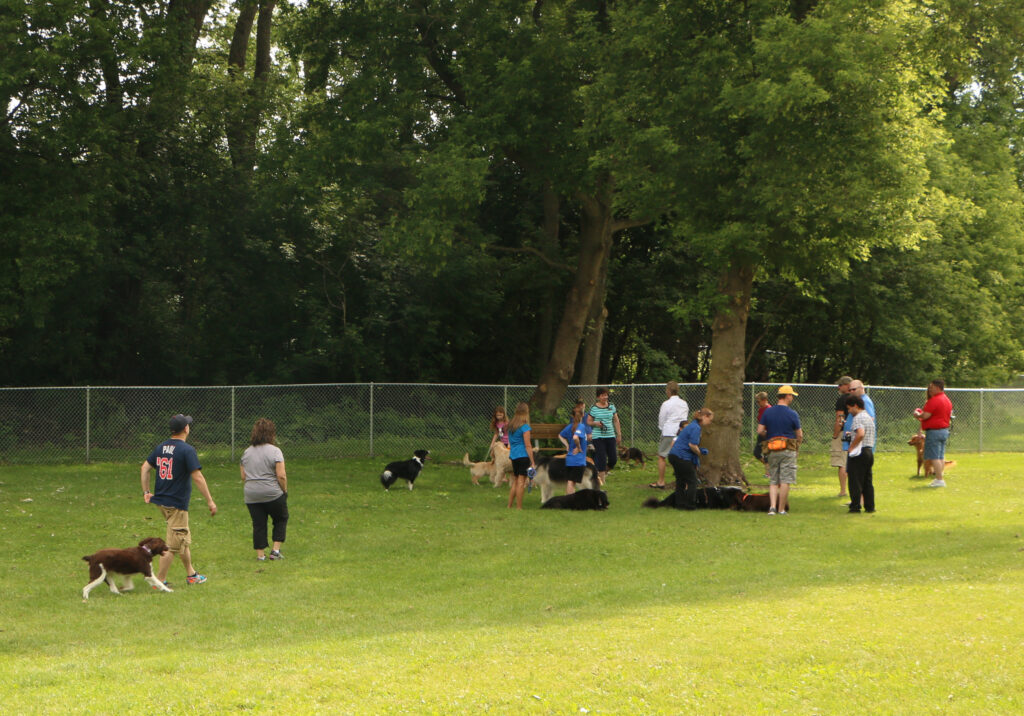 The Community Dog Park is located at 623 Richway Drive in Brookside Park. The park is a favorite spot for your furry friend to play and socialize. Situated south of the Community Education Boathouse on the Blue Zones Walkway, the park offers a safe environment for your four-legged family members.
Dog Park Rules
Use of the dog park is at your own risk.
Park is open daily from dawn until dusk.
Dogs must be leashed when entering or exiting park area. Handlers must have leash on them at all times while using the park.
Dogs must wear a collar and display vaccination tags. Spiked collars are prohibited.
Each adult may have a max. of 2 dogs at a time in the park. Dogs must be supervised and under voice control. No more than 15 dogs allowed inside the park.
Handlers must clean up after their dogs and dispose of waste properly.
Female dogs in heat and dogs under 4 months are not allowed.
Dogs showing signs of aggression must be leashed and removed from the park.
Smoking is prohibited inside the dog park.
No wheeled vehicles are allowed, except wheelchairs used by people with physical challenges.
Children 12 and under are not allowed inside the fenced area.
In case of emergency, call 911.