City Arena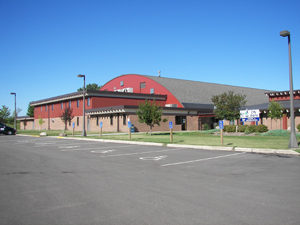 The City Arena is located at 701 Lake Chapeau Drive. Ice is available year-round, with the exception of the months of July and August. Within the facility, you will find the Nystrom and Colstrup arenas which are home to the Albert Lea Tiger girls and boys high school hockey teams, the Albert Lea Figure Skating Club, the Albert Lea Youth Hockey Association and the Waldorf University Boys Hockey team.
Recreation programs take place year round at the City Arena. Some of these programs include Rock on Ice, Learn to Skate,  Adult Open Hockey and Public Open Skate.  Other activities that are not directly sponsored by the Parks and Recreation Department include dry floor programs such as banquets, indoor soccer, and dog shows.
There are also two rooms at the City Arena that are available to rent for anniversaries, potlucks, picnics, parties, lock-ins, or meetings. These rooms vary in size. Call the Recreation office at 377-4370 for more information on reserving a room at the arena.  See the links below for more information about these programs.
Albert Lea Hockey Association
Waldorf University Ice Hockey 2022-23
Albert Lea Varsity Girls Hockey 2022-23
Albert Lea Varsity Boys Hockey 2022-23
Albert Lea Figure Skating Club