Aquatic Center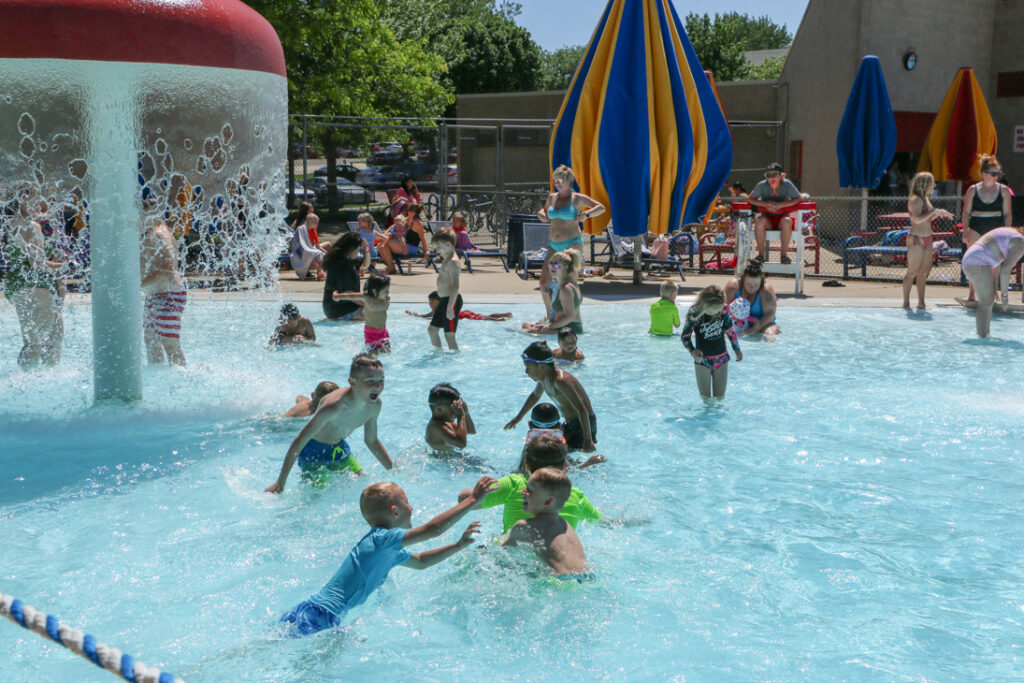 321 James Ave., Albert Lea, MN
507-373-3328
For season passes, swim lesson registration, group rates or questions, contact:
Albert Lea Recreation Office
701 Lake Chapeau Drive, Albert Lea, MN  56007
507-377-4370
The Aquatic Center is open through Aug. 13, 2023.
The center offers:
Zero-depth splash pool with interactive play features
226-foot water slide
Main pool from 3.5 to 13 feet deep
Diving well with 1-meter diving board
Climbing walls
Shade umbrellas
Family bath house
Handicap-accessibility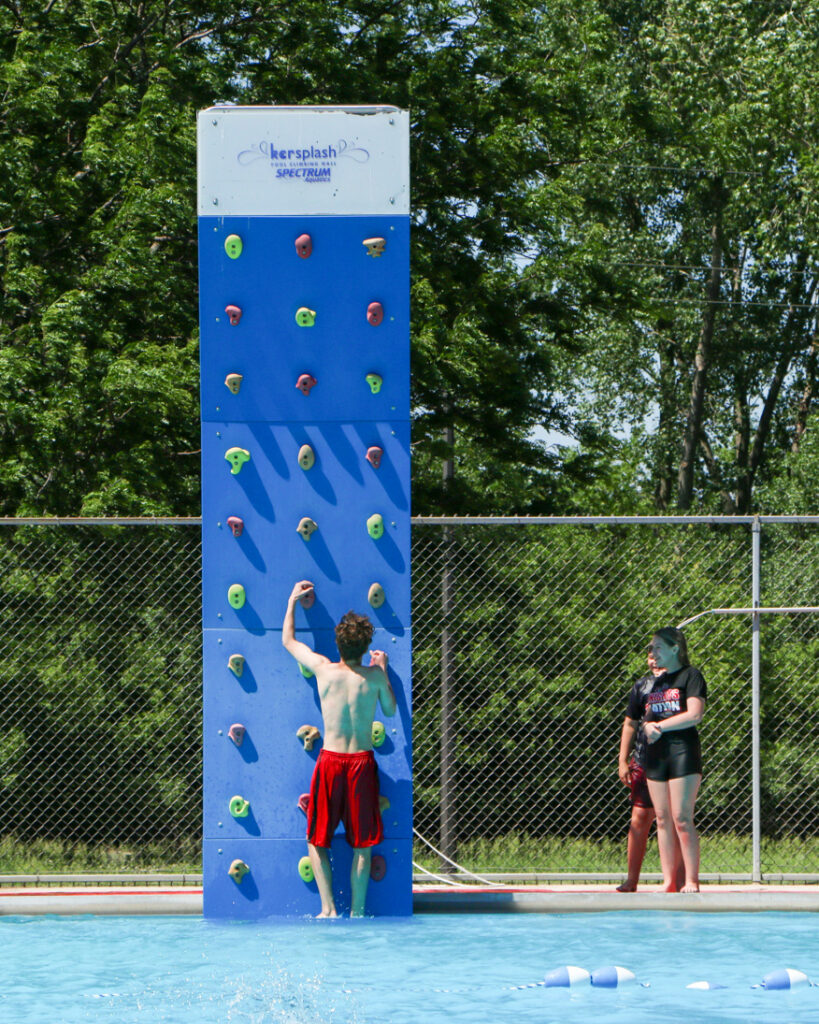 Public swimming hours
Monday – Friday: 1 – 5 p.m. (day) and
6:30 – 8 p.m. (evening)
Saturday – Sunday: 1 – 7 p.m.
Day admission
$4 for ages 3 and older
$1 for children ages 7 months to 2 years
No fee for infants under 7 months old
$2 for non-swimmers
Evening admission
$2 for ages 3 and older
No charge for ages 2 and under
Season specials
Mondays: Grandparent Day. 1 free grandparent admission with 1 paid swimmer.
Tuesdays: $2 admission for everyone ages 3 and older.
Tuesdays, Thursdays and Saturdays: $2 per person to lap swim from 11:45 a.m. – 12: 45 p.m.
Saturdays: Splash with me. $5 admission for 1 child, ages 6 months to 3 years, and 1 adult.
Season passes:
Family pass: $120 + tax for 4 family members living in the same household with $20 + tax per each additional family member living in the same household
Individual pass: $65 + tax
Caretaker pass: $35 + tax (babysitter, nanny or personal care attendant)
No refunds or rain checks.
Cash or credit cards accepted at the Aquatic Center.
Deep water testing: 
To swim in the deep end and diving well, children under age 14 are required to take a deep-water test, and upon successful completion, wear a wristband. Test includes:
Swimming 34 yards in a front crawl.
Tread water for 30 seconds.
Ask a lifeguard or manager for more information.
For more information:
Dani Bakken
Recreation Coordinator
507-377-4368
[email protected]
Summer Fun Guide