About the Albert Lea Police Department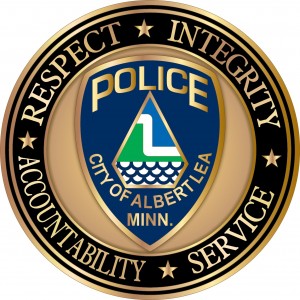 The Albert Lea Police Department is situated in the Law Enforcement section of the Freeborn County Government Center at 411 S. Broadway Ave. The Law Enforcement Center is occupied by both the Albert Lea Police Department and the Freeborn County Sheriff's Office. This arrangement allows both departments to share the records keeping and dispatching functions.
The Police Department is comprised of twenty-eight sworn officers. The organization structure consists of a Director of Public Safety, Deputy Director of Police, two Lieutenants, four Sergeants, three Detectives and seventeen Patrol Officers.  Civilian personnel serve in the capacity of Community Service Officers and Administrative Assistant.